Are you looking for an SEO Consultant to help your digital presence thrive online? Look no further. We can help you reach your goals and bring over 20 years of experience to your digital marketing goals.
Kinsale SEO was founded by Casey Meraz, a local search veteran and Local SEO Expert.
What is our experience as an Ireland SEO Consultant?
We have been helping businesses rank for important keywords in the most competitive markets in the United States since 2004. And now that we're in Ireland you get the benefit of someone working in the most competitive industries to help to rank your business fast.
In Ireland, there is much less competition than we're used to in the States which effectively makes SEO easier here. So if you want to hire someone with experience who can get results quickly, drop us a line.
How We Can Help
As a business owner, one of your main goals is to get new customers to your business to help it grow.
SEO can help you do that by making sure your business appears online in Google (and other popular search engines) where your customers are already looking for you.
As an experienced SEO consultant we can help you reach your online marketing goals and dominate organic and local rankings in your market.
What is SEO?
SEO stands for Search Engine Optimisation. As a Search Engine Optimisation my job is to help your rank where your customers are already looking for your products and services on Google. In the industry we also call this inbound marketing.
This is because your potential customer already has the intent to learn more about or purchase your products or services and are looking for who to hire.
Focusing on SEO is a strong strategy for businesses because when you are ranking in the search results you get free clicks. Unlike Pay Per Click (Google Ads) where you pay for each time someone clicks on your listing.
Below is an example of local business listings powered by Google My Business. These clicks won't cost you and your potential customers will find your information easily.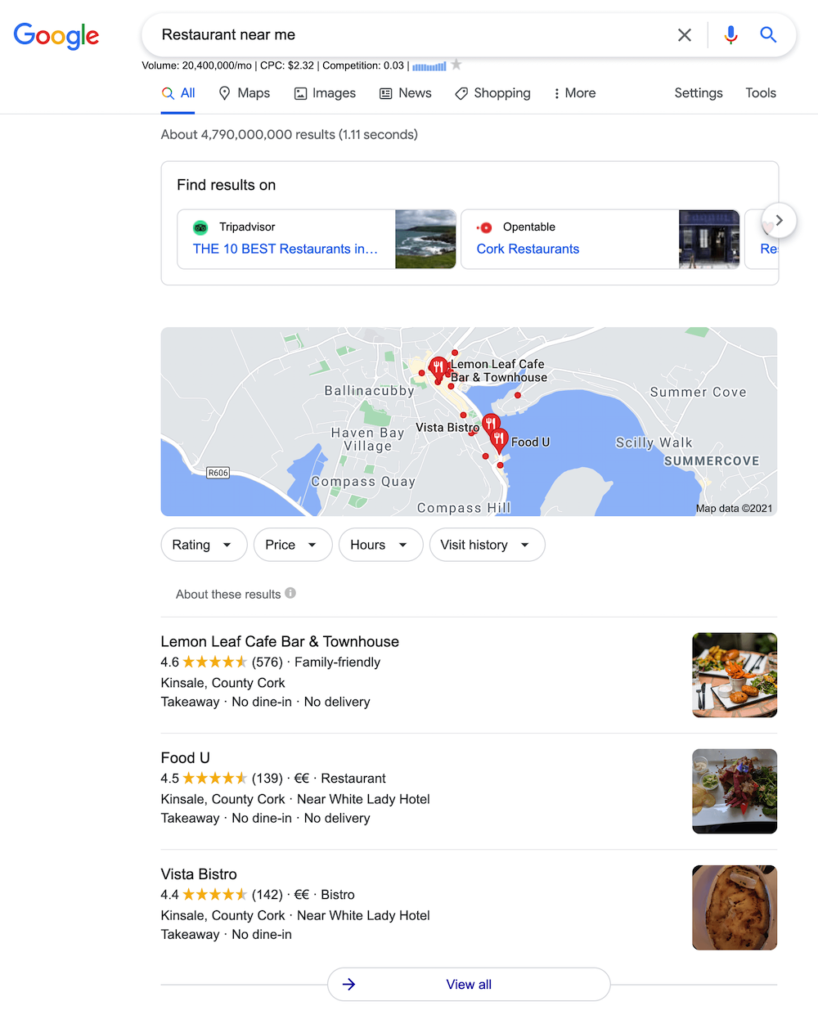 How Google Decides To Rank Websites [How one ranks above another]
Back in 2004 we used to be able to build out content, earn links and it would be easy to rank. Over the years Google has gotten much more sophisticated due to spam and unethical marketers. Now Google relies on hundreds of ranking factors to determine how and where a website should rank in Google's search results.
Google will review these signals and give your website a score as it relates to the search query that a user searched. The "best" result in Google's eyes will outrank everyone else. This is important because most clicks go to the top organic and local results.
This is why working with an experienced SEO consultant can give you a real advantage in your market. The problem with many consultants is that they don't understand the whole picture which can actually hurt your long term success. A strong balance between SEO, technical SEO, content marketing, and link building is essential.
Although there are hundreds of ranking factors, here are some of the bigger ones that we find very important in 2021:
Site speed: Is your website loading fast for Google and users (*this is very important as it affects conversions as well)
Great content: Is your content the best it can be? Our goal is to be the most informative.
Links: The algorithm was build using the trust signal of inbound links (other websites linking to yours). This is still very important.
Mobile Friendliness: Over 50% of visitors to your website will be on mobile devices. Is your site optimised?
On Site Optimization: Do you utilize topic clusters to organize content in a hierarchy that makes sense? Are pages properly optimised?
How Much Do SEO Consultants Charge?
SEO is not an expense, but rather an investment which is why we like to discuss the ROI of SEO for our clients.
At Kinsale SEO we charge €250 per hour or by the project and I have a minimum retainer of €1,000. We have a 100% satisfaction guarantee.
We will not engage in a project unless we're confident you will be able to have a positive ROI from the services we provide.
One of the biggest mistakes business owners make is engaging in SEO without a set trackable goal defined to measure success. We help you do this with every project to make sure you get a trackable return on investment.
Dublin SEO Expert
While we're not based in Dublin, we help clients all across Ireland.
We offer SEO services to help businesses improve their online visibility and organic traffic. Our SEO experts have a wealth of experience and knowledge in SEO, and we offer a range of services to suit your needs.
Whether you need help with on-page SEO, off-page SEO, or both, our team can help you surpass the competition. Kinsale SEO also offers a full range of digital marketing services, including: social media marketing, PPC advertising, and website design.
Contact us now to find out more about our services.
What are the biggest challenges for Irish businesses when it comes to SEO?
Keeping up with constantly changing search best practices, algorithms, and ranking factors.
Competitor analysis and knowing how to stay ahead of the competition.
Creating high-quality and relevant content that appeals to both users and search engines.
Implementing technical SEO elements, like site structure, site speed, and mobile-friendliness.
Correctly using keywords and phrases throughout the website, without overusing them and risking penalties from search engines.
Properly leveraging social media and other platforms to promote the website.
Monitoring the effectiveness of SEO tactics, and making adjustments to improve results.
Learn more about our SEO team in Ireland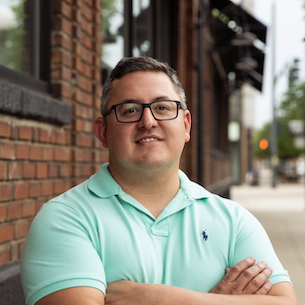 Casey Meraz is the founder of Kinsale SEO, Juris Digital, and Ethical Digital Marketing. Casey is also a published author and an active investor. With over 15 years of distinguished experience in search engine optimisation, spanning some of the world's most fiercely competitive markets. Casey now lives in Ireland with his family and is focused on building a portfolio of success stories with Irish business owners and stakeholders.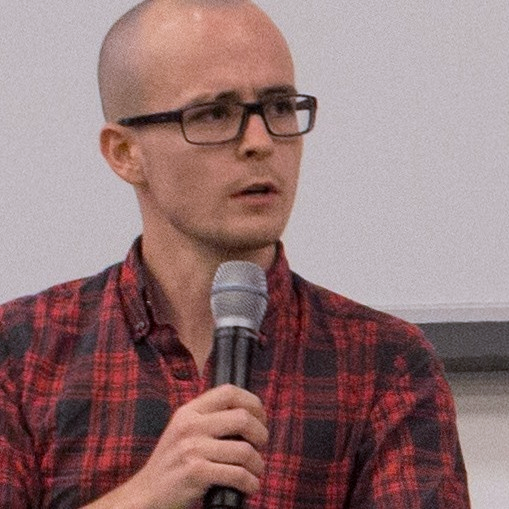 Roderick Campbell manages Kinsale SEO's day-to-day operations as an SEO specialist with over 10 years of experience in digital marketing, search engine optimisation, and business development. Roderick was previously the CEO of CommitChange, a software company that has now processed over $62 million in donations for charities in the United States and Europe. Roderick also directed SEO for MerchantOS, which was acquired by Lightspeed (NYSE: LSPD).