At Kinsale SEO we specialize in designing and building websites with one focus: getting you more customers.
Websites need to do more than just be text on a screen. Websites that capture someone's attention and express their information interestingly or simplistically offer more value to a user than a complicated or busy webpage. The difference between those two pages comes down to web design.
That's where our team of web designers and SEO specialists can help with a website for your business. We understand web design for Ireland, so let us explain what we do and why it works.
A recent solicitor website [Mobile responsive]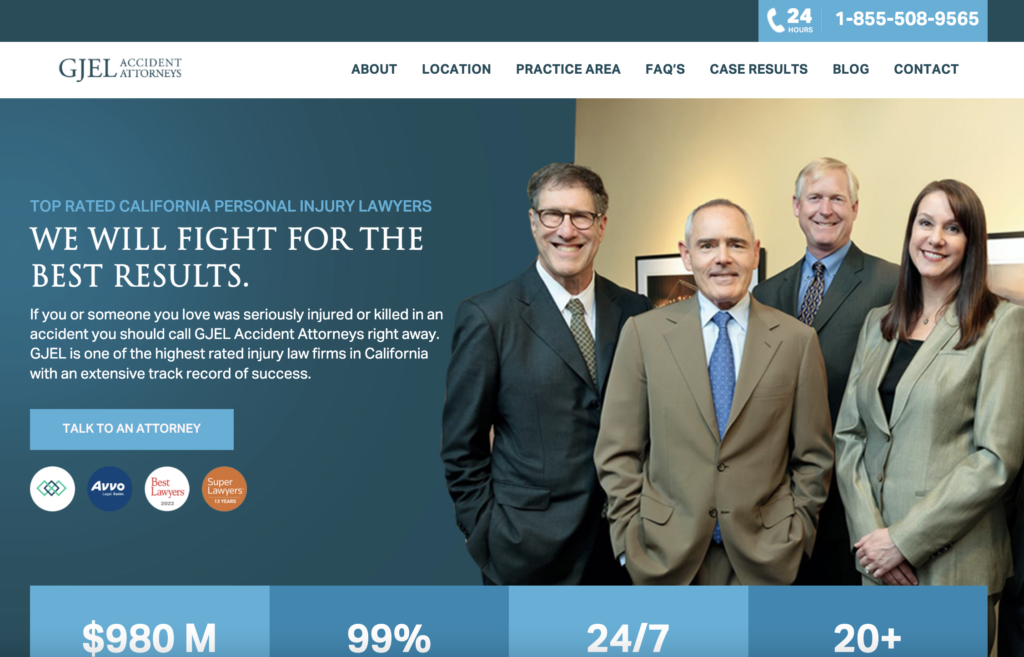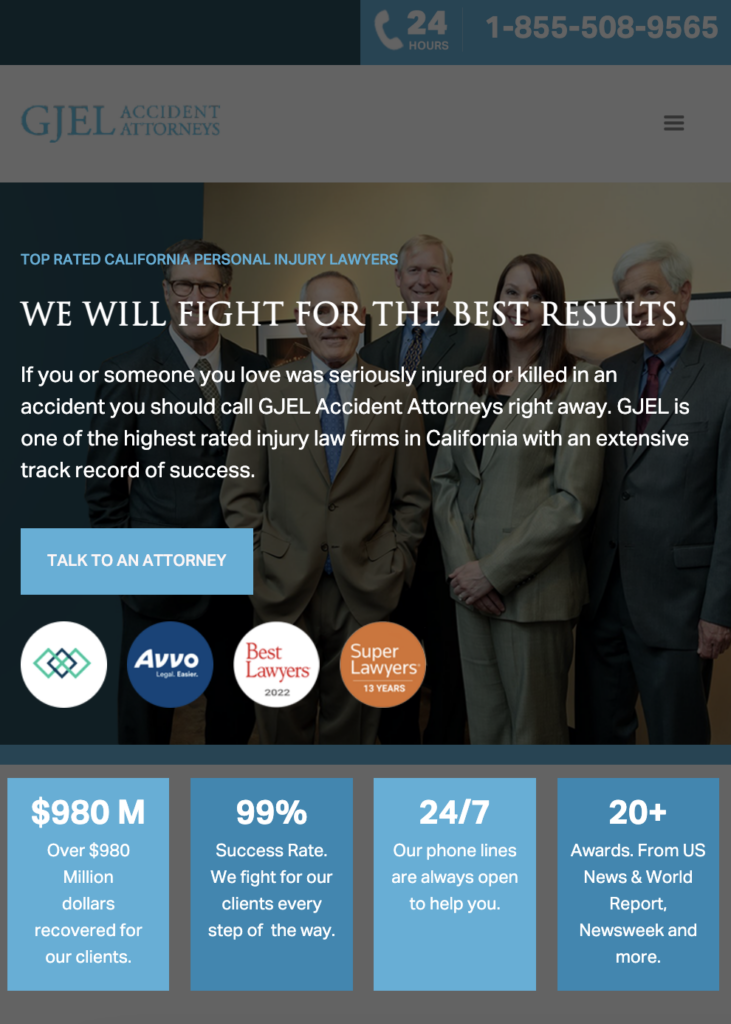 How Much Does a Kinsale SEO Design Cost?
Our web designers don't have a set price in mind before getting a chance to get to know our clients. While we have the expertise to help your website's design stand out, our designers also know that they need to get an appreciation for your business's needs and desires first.
This is why we ask that new and returning clients reach out to us first. Once we have a chance to talk about the project's size and scope, then we can start to hone in on what euro amount the project will cost.
But it's also not fair to leave it there. Thus, looking at the average costs for a professional web designer today, we recommend you budget between €50 and €95 per hour per designer, depending on the size and scale of the design project.
Overall, we will not charge more than what your business's revenue stream can handle or expect to improve by, but more on that later.
How Long Does It Take To Design a Website?
Just like with questions about cost, the time it takes to create a website depends on the project and how large or small that project will be. While businesses will need some small tweaks to optimize the layout and branding for their website, others might need a total rewrite of the code to get the right design.
Our designers will start with a mockup based on good design practices, such as intuitive layout design and proper organization for your website's information. We'll send that mockup \for review, including any conversations needed to solidify details.
Once the details are finalized, our designers get to work on the project. Most design jobs take a few days, but some can last a week or longer. We'll ensure you stay updated about your website throughout the process, especially since we'll want your feedback when we finish!
The speed of your website design and development project is highly dependent on a few factors such as:
What CMS (Content Management System) you're using: Webflow websites are faster than WordPress design and dev timelines typically.

How complex the project is
What Makes Our Websites Better?
Kinsale SEO web design Ireland will help bring your target audience to your website. We help you cultivate a vibrant online presence by taking the guesswork out of web design and audience engagement. All of the websites we build are SEO Friendly which will give you a leg up when it comes to ranking in Google's local and organic search results.

In case you still are not convinced about what our web designers can do for your website, here are some other tidbits you might want to know about our methods:
Our Designs Are Based on Performance and Revenue
We consider several factors when working on designs for websites. Each of these factors, such as the layout, multimedia elements, and formatting, has to be designed with your website's performance in mind when we do our work. This fact is especially true when it comes to the mobile experience.
Performance can be a big contributor to bounce rates from websites. If a page takes too long to load or doesn't load properly, a visitor is more likely to leave the website and find their answer elsewhere. Losing a potential customer like this hurts your bottom line.
So, we need to ensure that the desktop and mobile versions of your website look professional and intuitive, all while loading as quickly as possible. While our designers don't do the optimization work other team members do, they work with these developers to ensure their designs don't go over the top.
We Have Extensive Backgrounds in A/B Testing
Part of what helped grow our understanding of what designs do and don't work comes down to testing methods we learned over years of work. The best testing method we found for websites is A/B testing.
A/B testing refers to a testing method where you make a change between two forms of something and see how the public reacts to the change. Once you have the analytics on hand to see which design worked better, you can make new designs using the lessons learned from your A/B testing.
With the number of projects and testing sessions we have done at this point, our designers know what designs do and don't work based on the lessons we learned from A/B testing with other clients.
Kinsale SEO Website Designs Combine Form and Function
Part of creating the intuitive designs we keep referring to comes down to marrying form and function together. If an element on the webpage looks like it should do something when clicked, creating that hyperlink or page element action should be obvious.
For example, think about e-commerce pages where the product description sits off to the side and pictures of the product in question line up for the potential customer to review. Smart designs will make it so that, when the picture is clicked, the picture zooms in so the page visitor can get a better look at the product.
While that example is a basic one, it conveys the point: we look for places where we can blend design and function on your website so that visitors can navigate the site without issue.
Reach Out to Our Web Design Experts Today
Great web design makes it clear that your business is professional and knowledgeable about your niche. People like to see clean, intuitive, and consistent web design that makes it clear that the business wants to be clear about its products and services.
Still, getting the design right can take time and effort. Kinsale SEO web design Ireland can help you maximize the benefits of your website using solid web design techniques, so don't hesitate to reach out to us with your questions and ideas, especially if you are in the Cork or Dublin area!